From Bonn to Katowice and beyond: Youth Empowerment and Climate Change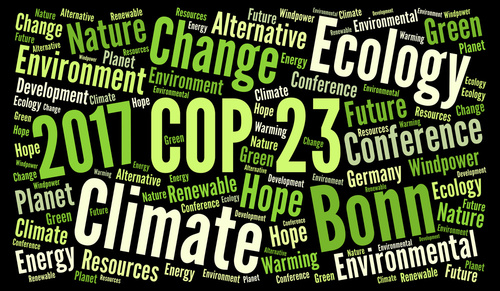 The project was aimed at young people from Germany and Poland. Twenty-four students aged between 16 and 19 from both countries participated in a mutual youth exchange to Bonn (09/2018) and Krakow (12/2018) respectively. Climate change – as a cross-border phenomenon – was at the centre of the meetings and experienced as such in the context of the project.
The main goal of the project was to motivate young people to actively participate in the debates on climate change protection and climate policy and to support them in their own political and/or civic engagement. At the same time, participants gained a deeper understanding of the concept of sustainable development as well as a sound knowledge and understanding of global interdependencies and how these affect individuals and the environment alike.
Well-proven methods of political education were used to reach the project goals. Besides participatory and interactive learning methods (especially from the field of Global Learning) and the joint exploration of local climate change initiatives on the ground, expert interviews formed a central part of the youth exchange programme. The UN-City of Bonn, which was the venue of the UN Climate Change Conference (COP 23) in 2017 and which hosts several UN-Secretariats, offered numerous contact persons for that matter. The second youth exchange to Krakow took place at the same time as the COP 24, which in 2018 was held in Katowice. Here, participants met with representatives of organizations that had travelled to Poland in order to attend the UN climate change summit.
The project supported young people to recognize and understand complex processes, relationships and developments in a globalized world as well as to critically reflect on their own values and acting. The direct encounter and exchange with local and international key actors in the field of climate change policy – from both civil society and politics – allowed participants to recognize chances, challenges and (own) options for getting involved. The international nature of the project strengthened young people's ability to change perspectives, to emphasize and to deal with inconsistencies, complexity and diversity. Furthermore, the cross-border encounter with peers from a neighbouring European country promoted and strengthened participants' intercultural competences, language skills, friendships, tolerance as well as mutual understanding.
The project was implemented in coperation with the Center for Citizenship Education (CEO) in Warsaw, Poland.